Healthcare has seen tremendous changes with the introduction of smartphones. A few years ago, smartphones were not very common. They had just been introduced into the market and could only be afforded by a few wealthy people. They did not also have the various features that they do now. However, with the advancements that have been made in technology, they have now become an integral part of life. They are used to perform most of the tasks normally done by humans.
Financially in financial calculations and mobile banking. socially by linking people together through various social media platforms. They are presently being used in the delivery of healthcare services as they link physicians and their patients. The smartphone camera forms a great tool for monitoring vital signs using high-end artificial intelligence.
These cameras can be built into phones or laptops for use in continuous monitoring of health. The information obtained is then shared with the healthcare providers for assessment, diagnosis, and treatment.
Phone applications can easily obtain your health information by the simple fact of your looking into your camera for about thirty seconds. This way, you can easily check your breathing rate, oxygen saturation, heart rate and heart rate variability, stress levels, blood pressure among other vital signs information.
Even better, you are able to monitor your vital signs several times a day without suffering pain and organ damage as experienced when using the traditional invasive procedures. Once this health information is obtained, the results are then sent to a personal medical AI engine for the purposes of monitoring your state.
The purpose of this tool is to check for any signs or symptoms of poor health. Should any be detected, your physician will be notified promptly. Such scenarios include the occurrence of a fever, or increased breathing rate or heart rate, which could be indicative of an infection.
Photoplethysmography is used to detect variations in the volume of the blood from changes in the color of the skin. This technology can be employed either in contact devices or non-contact devices using video images of the skin. Contact technology has been employed in smartwatches to check for heart rate and oxygen saturation, among others.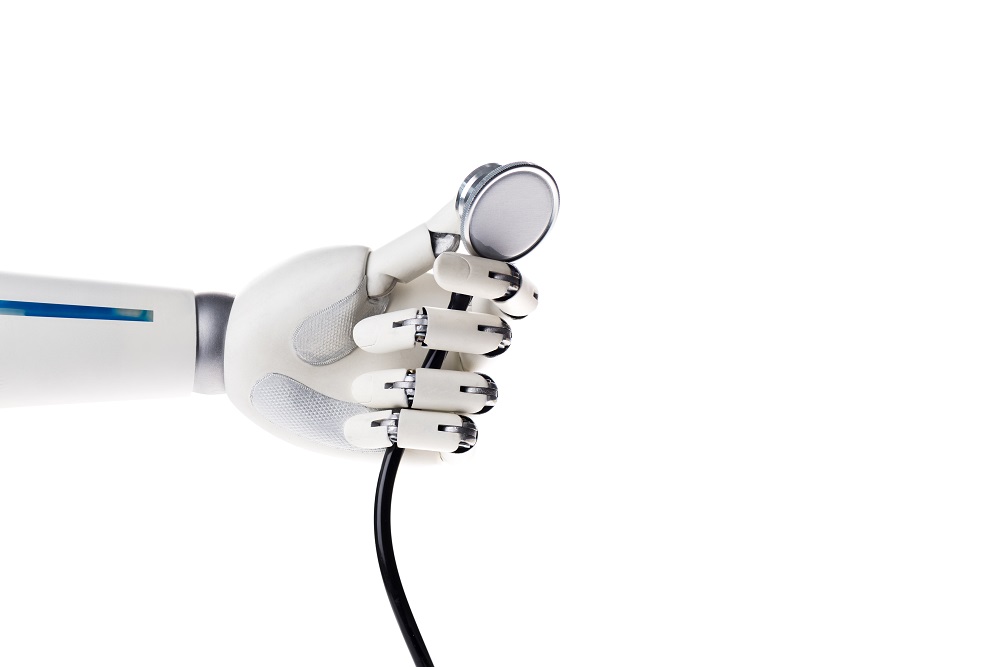 Non-contact IPPG signals monitor the tiny color variations on the skin surface to indicate the flow of blood behind your skin. This is mainly used to check for blood pressure, stress levels, and heart rate, among others.
Artificial intelligence basically means the intelligence that is demonstrated by machines. It is being applied in various industries. The application of AI in the healthcare industry is transforming the lives of patients. It is gradually improving the processes of diagnosis and treatment. It also helps both healthcare practitioners and their patients to make more informed decisions.
AI played and continues to play a huge role in the management of the COVID-19 pandemic. It has been used to counter misinformation regarding the COVID-19 virus on various social media platforms. Scientists have been able to expedite the process of developing vaccines, tracking the virus, and identifying the risk of the spread of the virus using artificial intelligence (AI).
The goal of the application of AI in the field of healthcare
The ultimate goal of the application of AI in the field of healthcare is to revolutionize the processes of diagnosis and treatment of patients in order to achieve better patient outcomes. Now, complex medical data and health information can be analysed, and reliable conclusions drawn without necessarily involving direct human input.
This has widened the available data for research purposes and brought in more room for new discoveries. Several AI subtypes are used in this field of healthcare. They include natural language processing (NLP) algorithms and machine learning (ML) algorithms used in healthcare. NLP algorithms enable machines to understand and interpret the human language. ML algorithms, on the other hand, enable the machines to identify patterns that they then use to make predictions from the available masses of complex data.